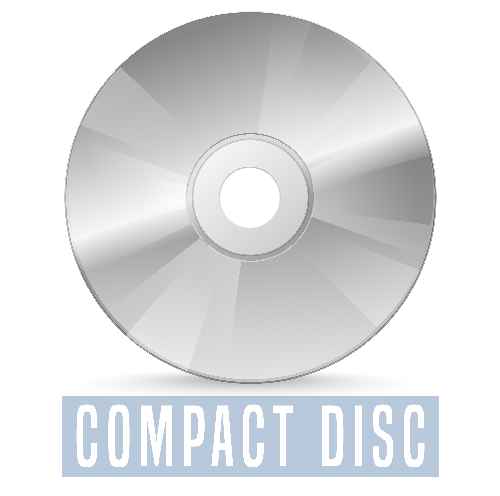 Kiss - Creatures Of The Night 40 - (6 CD) (40th Anniversary Edition)
ORDINA ORA
By buying this product you can collect up to 1081 points. Your cart will total 1081 points that can be converted into a voucher of €5.41.
You can always trust.
Read hundreds of independent customer reviews from around the world on Ebay.
If you change your mind, no problem.
You have up to 30 days to change your mind about the goods received.
A dedicated assistant.
A dedicated assistant who follows your purchases from your order to after-sales assistance
div class "row-in" div class "product-block" div class "section-title" /div p br / /p p Creatures Of The Night 40th Anniversary Super Deluxe vanta 103 tracce totali, di cui 75 inedite. Recentemente rimasterizzato, l\'album originale non ha mai suonato meglio. I CD 2 e 3 contengono 34 demo, rarita e outtake, tra cui gemme inedite come "Deadly Weapon (Penny Lane Demo)", "Not For The Innocent (Demo)" e "Betrayed (Outtake)". I CD 4 e 5 presentano 26 incredibili registrazioni dal vivo del Creatures \'82/\'83 Tour e 7 rarissimi effetti sonori del tour, tutti registrati e archiviati dal tecnico del suono del Creatures Tour Harry Witz. Il disco audio Blu-ray presenta il primo mix Atmos e surround 5.1 in assoluto, oltre al mix stereo del 1982 rimasterizzato ad alta risoluzione dell\'album originale. br / br / La Super Deluxe esplode ulteriormente con un\'ampia gamma di bonus da collezione, tra cui: br / br / -Un libro di 80 pagine con copertina rigida e ampie note di copertina di Ken Sharp, una quantita mostruosa di foto e immagini inedite. br / br / -Cartella stampa di Creatures Of The Night 1982 con br / br / Scheda biografica della band Creatures br / Nuovo poster della band per il tour dei Creatures 11 "x17". br / 2 disegni del palco br / Poster "The Loudest Band In The World" 16 "x24" br / Poster promozionale giapponese 16 "x22,5 br / Poster promozionale in bianco e nero della band 8 "x10" br / Foto a colori di Gene, Paul, Eric e Vinnie 8 "x10" br / Foglio di trasferimento su ferro della maglietta del 40. anniversario delle Creature br / "Adesivo per paraurti "I Love It Loud br / Adesivo australiano Creatures br / Biglietto replica dello Stadio Marcana, Rio de Janeiro 6/18/83 br / Pass per il backstage del tour VIP di "Detroit" dei Creatures, adesivo br / 4 carte collezionabili dell\'era Killers br / br / -Programma Replica Tour Creatures 1982 br / br / -Gene, Paul, Eric & Vinnie -Illustrazioni di Chris Hoffman 9 "x12" br / br / -Giornale Gotham Rock City News Volume 2 -Interviste per brano a Gene, Paul, Eric, Vinnie, Michael James Jackson, Bryan Adams, Jim Vallance, Adam Mitchell e Mikel Japp br / br / -5 plettri fosforescenti per chitarra br / br / -Toppa in ferro br / br / -4 Pulsanti br / br / Tradotto con www.DeepL.com/Translator (versione gratuita) /p p br / /p /div div class "product-block-after" /div /div div class "row-in" div class "product-block" div class "section-title" Tracklist /div p br / /p p DISC ONE: CREATURES OF THE NIGHT br / br / Original Album Remastered br / br / 1. Creatures Of The Night br / 2. Saint And Sinner br / 3. Keep Me Comin br / 4. Rock And Roll Hell br / 5. Danger br / 6. I Love It Loud br / 7. I Still Love You br / 8. Killer br / 9. War Machine br / br / DISC TWO: DEMOS, RARITIES & OUTTAKES br / br / 1. Im A Legend Tonight br / 2. Down On Your Knees br / 3. Nowhere To Run br / 4. Partners In Crime br / 5. Deadly Weapon (Penny Lane Demo)* br / 6. Feel Like Heaven (Penny Lane Demo)* br / 7. Nowhere To Run (Penny Lane Demo)* br / 8. Deadly Weapon (Original Demo)* br / 9. Feel Like Heaven (Original Demo)* br / 10. Nowhere To Run (Take 11 Instrumental)* br / 11. Tell It To A Fool (Take 4 Drums & Bass Instrumental)* br / 12. Chrome Goes Into Motion (Take 2 Drums & Bass Instrumental)* br / 13. Im A Legend Tonight (Mix 4 Instrumental & Background Vocals)* br / 14. Dont Leave Me Lonely (Take 8 Drums & Guitar Instrumental)* br / 15. Something Seems To Happen At Night (Gene Simmons Demo) br / 16. Its Gonna Be Alright (Gene Simmons Demo) br / br / br / DISC THREE: DEMOS, RARITIES & OUTTAKES br / br / 1. Legends Never Die (Gene Simmons Demo) br / 2. Its My Life (Gene Simmons Demo) br / 3. Not For The Innocent (Demo)* br / 4. I Still Love You (Take 1)* br / 5. I Still Love You (Take 2)* br / 6. Saint And Sinner (Take 1)* br / 7. Saint And Sinner (Take 2 False Start)* br / 8. Saint And Sinner (Take 3)* br / 9. Betrayed (Outtake)* br / 10. Creatures Of The Night (Alternate Mix 19)* br / 11. Partners In Crime (Alternate Mix 16B)* br / 12. I Love It Loud (Alternate Mix 21)* br / 13. War Machine (Full-Length Version Mix 11)* br / 14. Rock And Roll Hell (Take 29/10/1982)* br / 15. Rock And Roll Hell (Take 1 Incomplete9/15/1982)* br / 16. Rock And Roll Hell (Take 29/15/1982)* br / 17. I Love It Loud (Single Edit) br / 18. Creatures Of The Night (1985 Remix) br / br / br / DISC FOUR: CREATURES TOUR LIVE 82/83 PART ONE br / br / 1. Creatures Of The Night (Rockford, Illinois12/31/1982)* br / 2. Strutter (Sioux City, Iowa12/30/1982)* br / 3. Calling Dr. Love (Sioux City, Iowa12/30/1982)* br / 4. Firehouse (Sioux City, Iowa12/30/1982)* br / 5. I Love It Loud (Rockford, Illinois12/31/1982)* br / 6. Cold Gin (Sioux City, Iowa12/30/1982)* br / 7. Keep Me Comin (Sioux City, Iowa12/30/1982)* br / 8. War Machine (Sioux City, Iowa12/30/1982)* br / 9. I Want You (Houston, Texas 3/10/1983)* br / 10. Rock And Roll Hell (Rockford, Illinois12/31/1982)* br / 11. I Still Love You (Sioux City, Iowa12/30/1982)* br / 12. Shout It Out Loud (Sioux City, Iowa12/30/1982)* br / 13. Genes Bass Solo (Sioux City, Iowa12/30/1982)* br / 14. God Of Thunder / Erics Drum Solo / God Of Thunder (Rockford, Illinois12/31/1982)* br / br / br / DISC FIVE: CREATURES TOUR LIVE 82/83 PART TWO br / br / 1. Pauls Love Gun Rap (Rockford, Illinois12/31/1982)* br / 2. Love Gun (Rockford, Illinois12/31/1982)* br / 3. Pauls Guitar Solo (Rockford, Illinois12/31/1982)* br / 4. Black Diamond (Houston, Texas3/10/1983)* br / 5. Detroit Rock City (Houston, Texas3/10/1983)* br / 6. Rock And Roll All Nite (Houston, Texas3/10/1983)* br / br / br / br / BONUS LIVE PERFORMANCES br / br / 7. Rock And Roll Hell (Sioux City, Iowa12/30/1982)* br / 8. I Want You (Rockford, Illinois 12/31/1982)* br / 9. King Of The Night Time World (Pine Bluff, Arkansas2/11/1983)* br / 10. Cold Gin (Houston, Texas3/10/1983)* br / 11. I Still Love You (Houston, Texas3/10/1983)* br / 12. Strutter (Houston, Texas3/10/1983)* br / br / br / BONUS CREATURES TOUR SOUND EFFECTS br / br / 13. Tank Start Of Show* br / 14. Turbine* br / 15. Firehouse Siren* br / 16. Drum and Ending Tank* br / 17. Bass Solo Wind and Gargoyles* br / 18. Bells* br / 19. Flames* br / br / br / BLU-RAY AUDIO: CREATURES OF THE NIGHT br / br / *48kHz 24-bit Dolby Atmos / *48kHz 24-bit Dolby TrueHD 5.1 Surround / 96kHz 24-bit High-Resolution PCM Stereo br / br / 1. Creatures Of The Night br / 2. Saint And Sinner br / 3. Keep Me Comin br / 4. Rock And Roll Hell br / 5. Danger br / 6. I Love It Loud br / 7. I Still Love You br / 8. Killer br / 9. War Machine br / br / * Previously unreleased /p p br / /p /div div class "product-block-after" /div /div
Supporti

6

Record Label

MERCURY (P