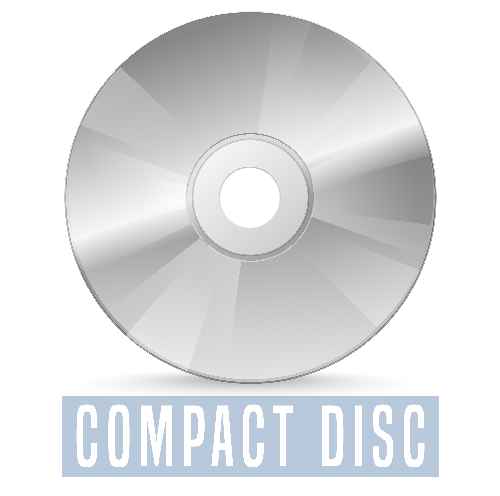 Baglioni Claudio - Tutti Qui Collezione 2021 - (CD)
ORDINA ORA
By buying this product you can collect up to 68 points. Your cart will total 68 points that can be converted into a voucher of €0.34.
You can always trust.
Read hundreds of independent customer reviews from around the world on Ebay.
If you change your mind, no problem.
You have up to 30 days to change your mind about the goods received.
A dedicated assistant.
A dedicated assistant who follows your purchases from your order to after-sales assistance
Baglioni Claudio - Tutti Qui Collezione 2021 - (CD)
TUTTI QUI collezione 2021 di CLAUDIO BAGLIONI (Sony Music Legacy), una raccolta con 45 tra i più indimenticabili successi di uno dei più grandi artisti della storia della musica italiana!A distanza di 16 anni dal primo Tutti Qui, con i più celebri brani del cantautore dal 1967 al 2005, arriva ora la raccolta definitiva di tutti i grandi successi nella versione arricchita e rivista al 2021, TUTTI QUI. EDIZIONE 2021, che sarà disponibile in versione triplo CD e in due tripli vinili (TUTTI QUI collezione 2021, Vol. 1, in uscita il 10 dicembre, e TUTTI QUI collezione 2021, Vol. 2 in uscita il 14 gennaio), impreziosita da un racconto fotografico inedito.Lo straordinario racconto di una carriera costellata di capolavori che hanno percorso intere generazioni, tra i tanti, non potranno mancare brani come Questo piccolo grande amore, Strada facendo, Mille giorni di te e di me, Avrai, Cuore di aliante, Sabato pomeriggio, fino ad arrivare a quelli estratti dal suo ultimo album di inediti In questa storia che è la mia: uomo di varie età, mal d'amore, io non sono lì e dodici note.Il 24 gennaio 2022 debutterà da uno dei palcoscenici più importanti dEuropa, il Teatro dellOpera di Roma, DODICI NOTE SOLO - il concerto più appassionante, esclusivo, unico di CLAUDIO BAGLIONI, un nuovo percorso darte nellarte.DODICI NOTE SOLO, segnerà 56 palchi tra i teatri lirici e di tradizione più prestigiosi del Belpaese. E' il grande ritorno della musica dal vivo: la prima vera tournée nei teatri, da quando la capienza è tornata al 100%. Un punto di inizio, un importante segnale di ripartenza, per tornare ad ascoltare, vivere e respirare lemozione di un concerto.
Tracklist
1) CD Longplay
1) Questo piccolo grande amore (5:45) Claudio Baglioni
2) Porta Portese (4:00) Claudio Baglioni
3) Con tutto l'amore che posso (3:29) Claudio Baglioni
4) Quanto ti voglio (3:10) Claudio Baglioni
5) Amore bello (5:49) Claudio Baglioni
6) W l'Inghilterra (3:36) Claudio Baglioni
7) Io me ne andrei (5:02) Claudio Baglioni
8) E tu... (4:46) Claudio Baglioni
9) Chissà se mi pensi (3:54) Claudio Baglioni
10) Sabato pomeriggio (5:35) Claudio Baglioni
11) Poster (5:08) Claudio Baglioni
12) Solo (5:00) Claudio Baglioni
13) Quante volte (5:27) Claudio Baglioni
14) E tu come stai? (5:30) Claudio Baglioni
15) Un po' di più (4:30) Claudio Baglioni
16) Strada facendo (5:30) Claudio Baglioni
(2) CD Longplay
1) Via (5:15) Claudio Baglioni
2) Buona fortuna (4:00) Claudio Baglioni
3) Fotografie (5:12) Claudio Baglioni
4) Avrai (5:21) Claudio Baglioni
5) La vita è adesso (5:24) Claudio Baglioni
6) Uomini persi (5:13) Claudio Baglioni
7) E adesso la pubblicità (4:53) Claudio Baglioni
8) Amori in corso (5:31) Claudio Baglioni
9) Mille giorni di te e di me (5:38) Claudio Baglioni
10) Dagli il via (5:46) Claudio Baglioni
11) Io dal mare (5:28) Claudio Baglioni
12) Acqua dalla luna (4:31) Claudio Baglioni
13) Io sono qui (5:15) Claudio Baglioni
14) Fammi andar via (7:05) Claudio Baglioni
15) Acqua nell'acqua (5:13) Claudio Baglioni
(3) CD Longplay
1) Cuore di aliante (5:28) Claudio Baglioni
2) Stai su (4:44) Claudio Baglioni
3) Sono io (5:49) Claudio Baglioni
4) Tutto in un abbraccio (5:15) Claudio Baglioni
5) Niente più (3:48) Claudio Baglioni
6) Con voi (5:58) Claudio Baglioni
7) Dieci dita (5:54) Claudio Baglioni
8) In un'altra vita (6:32) Claudio Baglioni
9) E noi due là (6:04) Claudio Baglioni
10) uomo di varie età (5:28) Claudio Baglioni
11) mal d'amore (5:07) Claudio Baglioni
12) io non sono lì (4:39) Claudio Baglioni
13) dodici note (5:18) Claudio Baglioni
14) Tutti qui (4:56) Claudio Baglioni